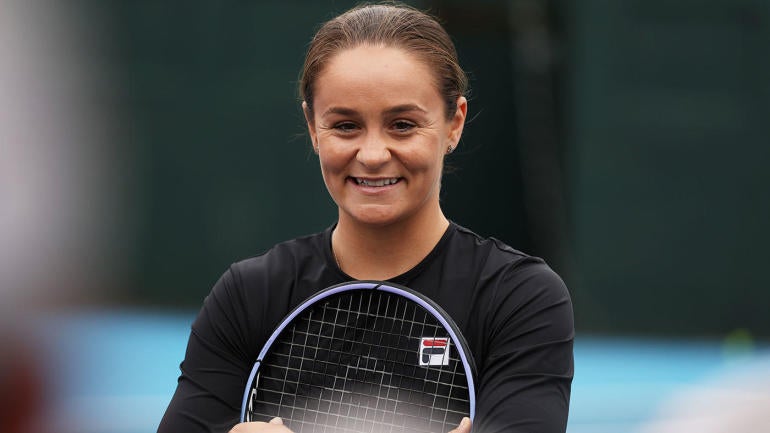 Getty Images
Ashleigh Barty, a three-time Grand Slam champion and the current No. 1 women's tennis player in the world, has shockingly retired from the sport at age 25.
The Australian announced her decision via a video she shared on her Instagram page last Tuesday night.
"I don't have the physical drive, the emotional want and everything it takes to challenge yourself at the very top of the level any more. I am spent," Barty told her former doubles partner Casey Dellacqua in a lengthy conversation chronicled in the video.
Barty, who turns 26 in April, has been the WTA's top-ranked player for 114 consecutive weeks and won the Australian Open in late January. She also captured major championships at Wimbledon (2021) and the French Open (2019). In total, she captured 15 singles titles.
"With her accomplishments at the Grand Slams, WTA Finals and reaching the pinnacle ranking of No.1 in the world, she has clearly established herself as one the great champions of the WTA," WTA Chairman and CEO Steve Simon said in a press release. "We wish Ash only the very best and know that she will continue to be a tremendous ambassador for the sport of tennis as she embarks on this new chapter of her life. We will miss her."