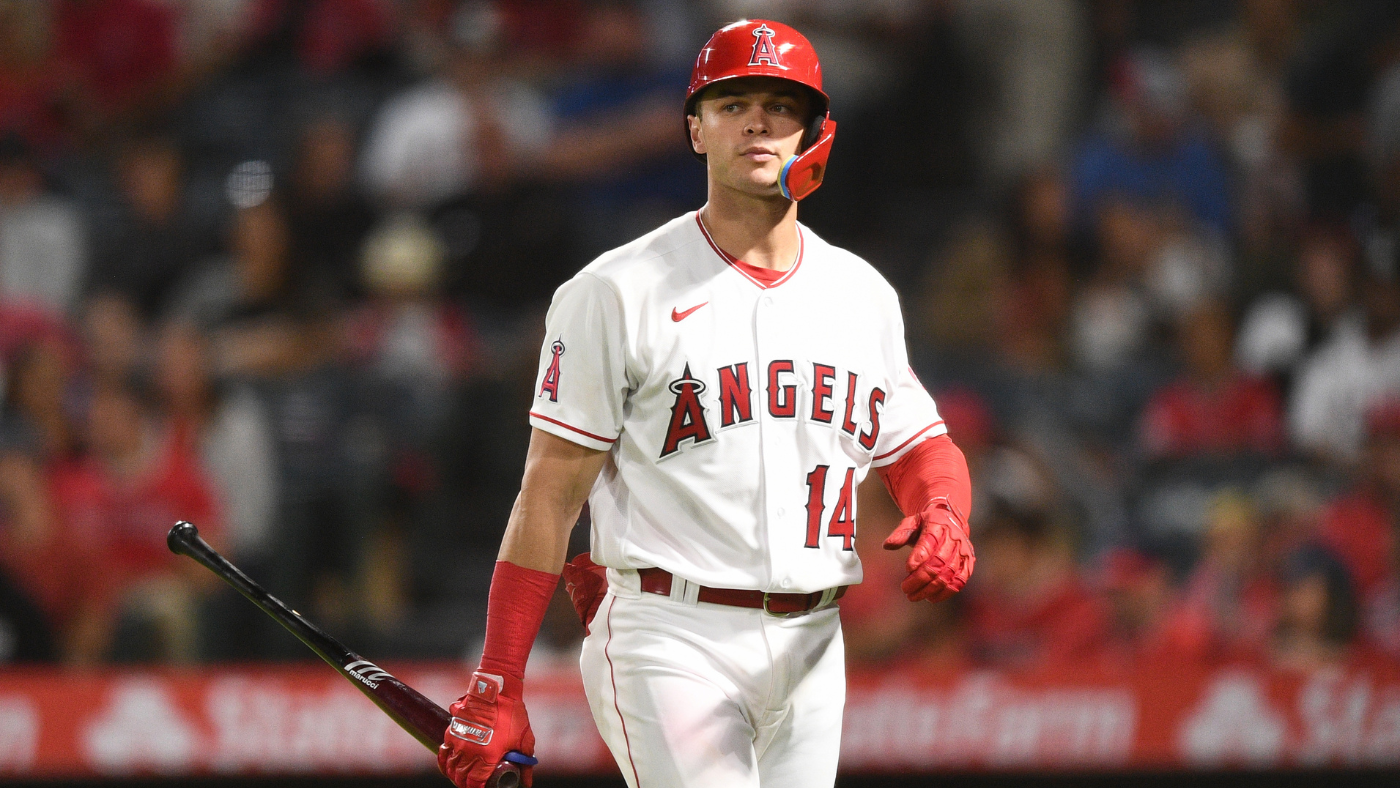 Major League Baseball's offseason is in full swing, and that means everyone is thinking about the future. In most cities, that means next season; in some, though, it means the bigger picture, the next three to five years. You're either selling wins or you're selling hope, the old saying goes. We here at CBS Sports like to provide as much hope as we can around this time of the winter by evaluating each team's farm system.
Of course, that doesn't mean every team has an equally good farm system — some, as you'll find out throughout this process, are lacking in that respect. It does mean, nevertheless, that CBS Sports will be spending the next few weeks examining the top three prospects in each organization. We define "prospects" as retaining their rookie eligibility for the 2023 season, so if a young player is missing that's likely why. 
These lists and evaluations are formed following conversations with scouts, analysts, and player development types. There's also firsthand evaluation and bias thrown into the mix. Keep in mind that player evaluation is a hard task, and it's fine if you disagree with the rankings. These are opinions, and they have no real bearing on the future. You can check out our winter top 20 list by clicking here.
With that in mind, let's get to it by dissecting the Los Angeles Angels.
1. Logan O'Hoppe, C (2023 seasonal age: 23)
The Phillies' continued employment of J.T. Realmuto empowered them to send O'Hoppe to the Angels at the deadline in exchange for outfielder Brandon Marsh, a deal that should continue to benefit both sides. O'Hoppe has a bunch of 50s and 55s in his tools outlay, giving him the foundation to be an average or better hitter as well as a solid defensive catcher who receives high marks for his leadership skills. He hit .283/.416/.544 in Double-A last season, convincing the Angels to bring him to the majors at the end of the year. O'Hoppe is positioned to serve as the Angels' most-days starting catcher in 2023 — and for years to come after that.
2. Zach Neto, SS (2023 seasonal age: 22)
The Angels drafted Neto with the 13th pick in last July's draft before ushering him quickly to the Double-A level. He held his own there, hitting .320/.382/.492 in 30 games. Neto was well-regarded by scouts heading into the draft thanks to his baseball IQ and his ability to hit the ball hard at a good angle without selling out or sacrificing his contact chops. He's also a tolerable shortstop, though he's likely to be viewed as a second-division player there. The Angels seem likely to continue their aggressive timetable with Neto, making him a compelling candidate to debut early in the 2023 season.
3. Ky Bush, LHP (2023 seasonal age: 23)
Bush, Los Angeles' second-round pick in 2021, posted a 3.67 ERA and a 3.48 strikeout-to-walk ratio last season in 21 Double-A starts. He's a physical southpaw, listed at 6-foot-6 and 240 pounds, whose above-average fastball-slider combination has intrigued scouts since his collegiate days. Bush will need to improve his consistency with the rest of his arsenal and with his command. If he can, he could reach the majors as soon as summer 2023.