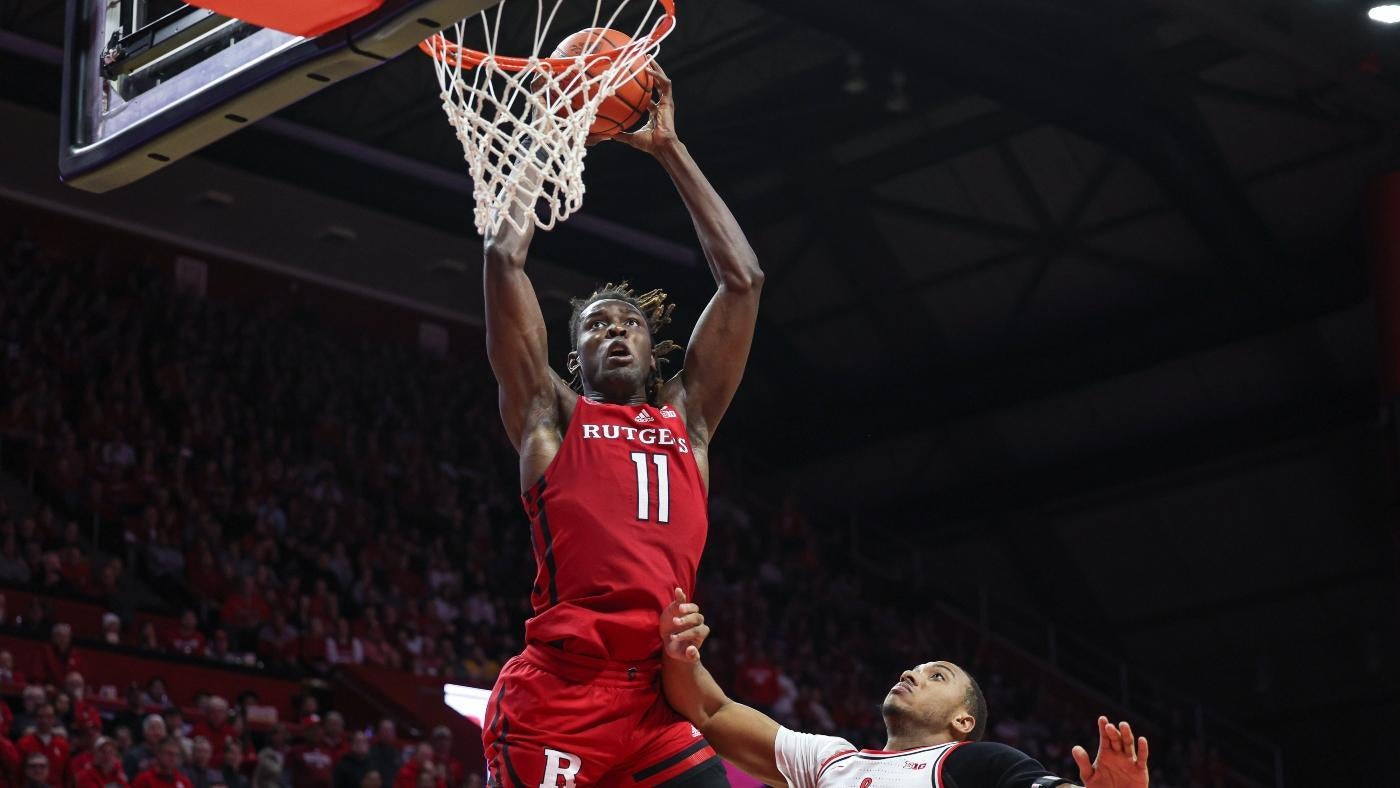 Jersey Mike's Arena hosts an intriguing Big Ten matchup on Tuesday evening in Piscataway. The No. 23 Rutgers Scarlet Knights welcome the Penn State Nittany Lions in a game with considerable conference stakes. Rutgers is 5-3 in Big Ten play, posting a 13-6 overall record with 11 wins in 13 home games. Penn State is also 13-6, but the Nittany Lions are 4-4 in the Big Ten and just 1-3 in true road games this season.
Rutgers is listed as a 5.5-point home favorite for this 6:30 p.m. ET tipoff. The total number of points Vegas thinks will be scored, or the over/under, is 130 in the latest Penn State vs. Rutgers odds. Before making any Rutgers vs. Penn State picks, be sure to see the college basketball predictions and betting advice from SportsLine's Matt Severance.
Severance is a well-connected writer and handicapper who has worked in the industry since 2005. Over the past two college basketball seasons, he is 391-286 (plus $2,714). Severance has been on a roll thus far during the 2022-23 college basketball season, going 55-24 in his last 79 college basketball picks. Anyone following him is way up.
Now, he's set his sights on Penn State vs. Rutgers and just locked in his picks and CBB predictions. You can visit SportsLine now to see his picks. Here are the college basketball odds and betting lines for Rutgers vs. Penn State:
Penn State vs. Rutgers spread: Rutgers -5.5Penn State vs. Rutgers over/under: 130 pointsPSU: The Nittany Lions are 2-2 against the spread in road gamesRUT: The Scarlet Knights are 10-3 against the spread in home gamesPenn State vs. Rutgers picks: See picks at SportsLine
Why Penn State can cover

Penn State is led by a dynamic player in senior guard Jalen Pickett. He is shooting 50.6% from the field this season, and Pickett is averaging 17.4 points, 7.9 rebounds, and 7.2 assists per game. Penn State is prolific on offense, ranking in the top three of the Big Ten in adjusted offensive efficiency, and the Nittany Lions lead the entire country with a 13.1% turnover rate. Penn State is also No. 1 in live-ball turnover rate (6.4%), and the Nittany Lions rank in the top 10 of the country in overall shooting efficiency and 3-point shooting (39.4%). 
On defense, Penn State excels on the glass with a 74.9% defensive rebound rate, and the Nittany Lions are holding opponents to 46.5% shooting on 2-point attempts. The Nittany Lions are also above-average in free throw prevention, and Rutgers is a poor shooting team. The Scarlet Knights are making only 47.7% of 2-point attempts and 31.5% of 3-point attempts with below-average free throw creation.
Why Rutgers can cover 
Rutgers is an excellent home team, winning 11 of 13 games at Jersey Mike's Arena and posting a 10-3 record against the spread in Piscataway. The Scarlet Knights are also elite on the defensive through a national lens, ranking in the top five of the country in adjusted defensive efficiency and in the top five in scoring defense (57.6 points allowed per game). Rutgers is a top-10 team in opponent shooting efficiency, with the Scarlet Knights allowing only 43.6% shooting on 2-point attempts and 29.6% on 3-point attempts. That includes the No. 1 mark in Big Ten in giving up only 42.2% shooting on 2-pointers. 
Rutgers also creates general havoc, including a 14.6% steal rate that ranks in the top five nationally. The Scarlet Knights produce a turnover on more than 23% of defensive possessions, and Rutgers has a huge edge on the glass against a Penn State offense that secures fewer than 18% of its missed shots.
How to make Rutgers vs. Penn State picks
For Tuesday's matchup, Severance is leaning Over the total, but he also says a critical X-factor makes one side of the spread a must-back. See who to back at SportsLine.
Who wins Penn State vs. Rutgers? Visit SportsLine now to see which side of the spread you need to jump on, all from the expert who returned over $2,700 to $100 players in the two college basketball seasons.