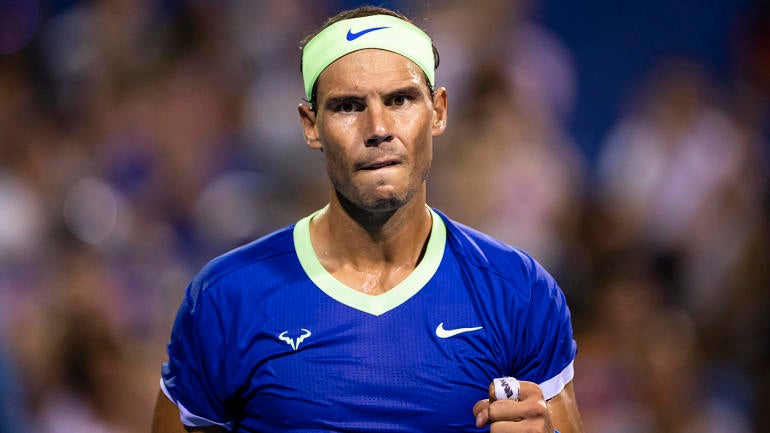 USATSI
Rafael Nadal announced Tuesday that he will be out for four to six weeks due to a rib injury, meaning his trip to the French Open may be in jeopardy. Nadal suffered the injury in the semifinals at Indian Wells when he was competing against Carlos Alcaraz.
Nadal beat Alcaraz but went on to lose the final of the tournament to Taylor Fritz, 6-3, 7-6 (5), on Sunday. The tennis star then revealed that the injury is a stress fracture on one of his left ribs.
The timetable for return is a big deal for Nadal, because the French Open begins at the end of May. This injury now changes Nadal's preparations for that tournament, one that he has won a record 13 times. 
Here's what Nadal tweeted:
"This is not good news and I didn't expect it. I'm devastated and sad because it comes after a great start to the season … I was getting to a very important part of the season feeling well and with good results. But well, I've always had this fighting spirit and what I'll do is be patient and work hard after recovering."
Nadal, 35, said it is "painful" and "very uncomfortable" to breathe due to the injury.
Prior to Nadal's loss to Fritz, he started the season 20-0. Assuming he competes, Nadal is seeking his 14th French Open title.